We gather on Sundays at 10:00 AM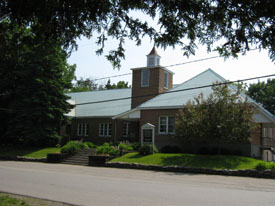 We have a variety of services at our church: Communion Services, Morning Prayer Services, Family Services, Café Church, etc.

Please inquire as to when our different services occur. You are always welcomed to join us at any of them!
What you will find at ALL SAINTS:

Join us in thanksgiving prayer time at 10:10am in the office near the piano. Come center yourself in the Spirit before we start our worship.
Dedicated musicians leading the congregation in a variety of styles from traditional hymns to contemporary christian music.

We delight in our hospitality and are looking forward to get to know you while sharing a hot beverage and a little treat!

Children have the opportunity to share and learn together what God is all about. Participation is strongly recommended!

We work real hard at making people feel right at home when coming to visit. Come experience our eclectic group.

You will definitely find your favorite type of activity at ALL SAINTS. Come participate and collaborate in the body of Christ we represent.